Thomas Doty – Storyteller
What's New!
Where I'm At, What I'm Up To
I'm home in southern Oregon, working on special projects, writing and rehearsing new stories, and visiting Old Time native sites.
Here along the Rogue River, this moon is called, "When the Salmon Have Sore Backs." This is the time of the spring salmon run and a time we celebrate our relationship with the Salmon People with an ancient ceremony. Here's a story: All Night Salmon Leap the Falls.
In the Spirit of Sharing Stories,

From My Journal
6/20/2018: I come by my people watching inclinations naturally. My mother. I noticed this in her when I was young. We'd go to the park. Mom would sit on a bench and pull a book out of her purse -- she always had a book with her -- and I'd go off exploring. When I came back an hour later I noticed she was on the same page. Once I asked her about this, and she explained she could only read a sentence or two before someone caught her eye. And then she launched into a series of stories about what she'd seen. I was fascinated. Still am.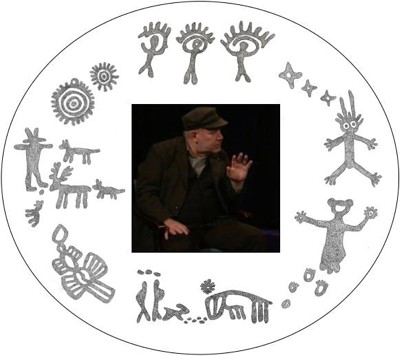 New & Updated Pages
---