Thomas Doty – Storyteller
Programs & Services
---
An Overview of Offerings
Here are programs and services currently offered by Thomas Doty. Click on a title for a detailed description.
Free Resources
There are resources on this website that complement and support Thomas Doty's performances and workshops.
In the Library, you can read stories and poems, listen to stories, read a play. There are also stories in Spanish, and a page that aligns Doty's stories to Common Core State Standards
There are additional resources in the Culture and Rocks sections of this website, including digital tours of village sites, topical essays on culture, an index of rock writing symbols, and more.... Enjoy!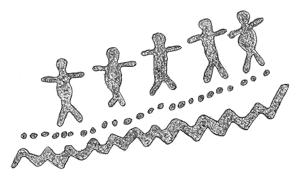 ---