Thomas Doty – Storyteller
Workshops & Classes
The storyteller's words sizzle with depth. Layers of truth emerge as the story swells beyond sound to include a visual canvas of gestures and movements. Not only is the storyteller transformed, so are the listeners.
---
The Art of Storytelling
Thomas Doty is a master teacher. Workshops and classes in storytelling offer vigorous and intensive experiences for adults. Great for actors in community and professional theatres, for college and university students, for park rangers, public speakers ... for those who wish to hone their skills and learn to connect deeply with their audience.
Each session is 45-90 minutes long, and can accommodate up to 30 adults. Levels range from basic skills to advanced. Workshops and classes are also available in schools. For information, visit the School Programs page.
---
Online Mentoring
Study one-on-one with Thomas Doty from anywhere in the world via FaceTime or Skype.
"Although I have always been quite anxious about speaking in public, I have felt the need to do more of it for my work. Since my session with Tom, I surprisingly feel a sense of excitement and anticipation about getting up in front of people now. He showed me some very simple tools that he tailored just for me, that have helped me to feel more confident, calm and professional when speaking to audiences. His enthusiasm and deep mastery of his craft are a gift he shares with wholeheartedness and skill. I am so glad he shared them with me."
Melani Marx, Energy Alignment Master, Certified Life Coach, Teacher, Mentor and Writer
Would you like to....
Reduce anxiety when you speak to a group?
Hone your storytelling or oral presentation skills?
Explore ideas for innovative classroom activities?
Immerse yourself in native stories and culture?
Receive valuable feedback on your storytelling?
Is your head nodding in agreement? Then an individual online session is just for you! Each class is individually crafted to move you forward.
Consider the benefits....
Build your confidence in front of an audience.
Connect with your innate storyteller.
Discover your unique style of speaking and sharing stories.
Bring more ease, grace and poise into your presentations.
Embrace stories more creatively ... outside the box!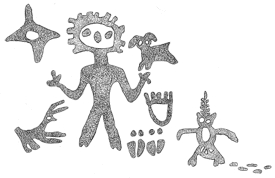 Storytelling is not just for storytellers. Whether you're giving a presentation in the board room, teaching in a classroom or sharing your expertise with clients, working with Doty will inspire you to speak with clarity and conviction ... and with a genuineness that will invite your audience into the heart of your story.
Each new client receives a free 15 minute exploratory session ... an opportunity to discover if you and Doty are a good fit.
Each of us has a story to share. A journey filled with joys and sorrows, challenges and triumphs, with celebration. Here's part of Thomas Doty's story....
"When I was young, I slurred my words so badly I was terrified to speak in front of a group. I went through school avoiding speech and drama classes. My after-school time alternated between hiding out in the woods with a favorite book and sessions with a specialized speech teacher. I might have been a poster child for the old adage, 'Some folks would rather be in the coffin than deliver the eulogy!'
"Indeed, as human beings, public speaking is near the top of our list of big-time fears. In 1981, I chose to face that fear by becoming a storyteller. I stepped onto the stage, embraced my story, and have never looked back!"
Are you ready to explore your passion for stories? Thomas Doty's 35-plus years as a performer, teacher and writer make him uniquely qualified to help you move ahead. Let Doty's mastery support you in finding your own.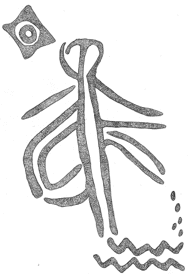 ---
---