Thomas Doty – Storyteller
Programs & Services
"One of the best of Oregon's storytellers!"
"A cultural treasure." – "A master of his art."
An Overview of Offerings
Here are programs and services offered by Thomas Doty. They can be mixed-and-matched and topically-tuned to create just the right program for your needs. Click on a title for a detailed description.
---
Note:: No programs are happening during the COVID-19 pandemic. If you would like to support Thomas Doty's storytelling during this crisis, here's how....
---
Dynamic and engaging, steeped in Native American oral traditions of the West, Thomas Doty weaves traditional stories with original native stories to provide present-day insights into ancient cultures ... a dramatic bridge between the present time and the Old Time world of Doty's native ancestors.
---
Thomas Doty's master classes are explorations into the art of storytelling and story theatre, with an emphasis on performance skills that are uniquely native and rooted in ancient cultural traditions.
---
Master storyteller Thomas Doty is your guide on Story Tours to native sites in his ancestral homeland of southern Oregon and northern California. Experience Old Time stories in the amazing landscapes where the stories come from.
---
Thomas Doty is a skilled and creative consultant, with four decades of experience. He has a deep knowledge of native culture that has been passed to him by the elders.
---
Thomas Doty's new native stories are modern narratives woven with Old Time myths and traditional native culture. Doty and his semi-mythic sidekick Coyote saunter through the sacred landscapes of the West, bringing native wisdom into the modern world in a unique and engaging style. Sponsoring a story helps keep the ancient tradition of native storytelling current and vibrant.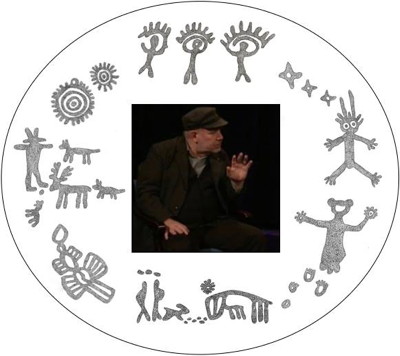 ---