Thomas Doty – Storyteller
---
Payne Cliffs Rock Writings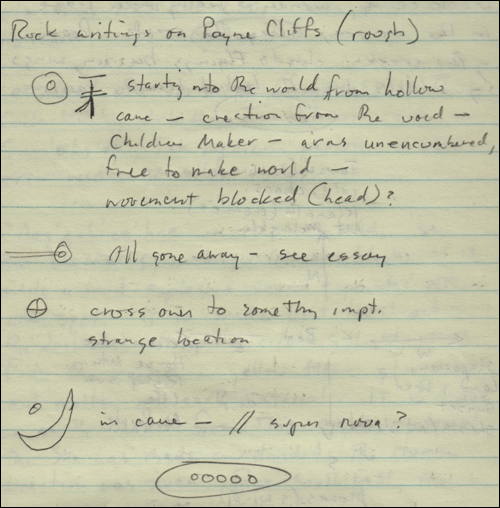 ---
3/14/2019: As I work my way through my notebooks, I'm hoping to find more about these rock writings. Meanwhile, there is a scene in my story Five Nights at Medicine Rock that is set in the cave at Payne Cliffs, and includes a fragment of a Takelma creation story.
---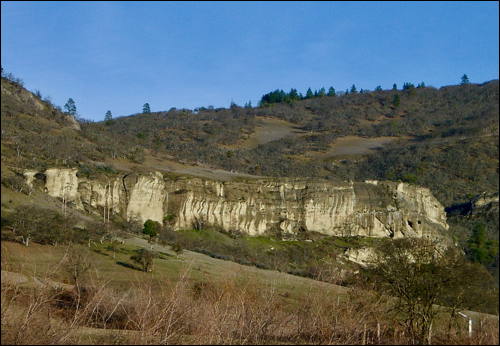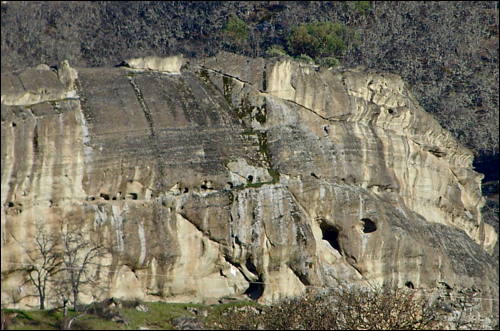 ---
Related Pages
Hapkemnas – A short description of Children Maker, the Takelma creator.
Five Nights at Medicine Rock – Guided by Mister Coyote, Doty journeys into the high country in search of an Old Time vision quest site on a ridge above the Rogue River. This story chronicles the native history of the rock through five nights of dreams, from the Rock People to a contemporary museum exhibit. Includes drawings.
Symbols – Drawings and translations of traditional symbols. Includes a print-friendly PDF.
---