Thomas Doty – Storyteller
Index of Writing
I want to tell a story.
I want to write a poem.
Sometimes the sun and moon
travel together.

Welcome!
Here's an index of Thomas Doty's writing contained in this Library. Included are traditional and original native stories, poems and prose poems, essays, and a play. There are brief descriptions of each piece, and many works include drawings, photos or maps.
For Doty's hand-picked sequence of stories and poems, have a look at his Collected Works. Or if you're interested in field notes, journals, manuscripts, letters and drawings, check out his Notebooks. Happy Reading!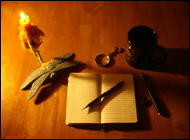 – A –
---
– B –
---
– C –
---
– D –
---
– E –
---
– F –
---
– G –
---
– H –
---
– I –
---
– J –
---
– K –
---
– L –
---
– M –
---
– N –
---
– O –
---
– P –
---
– Q –
---
– R –
---
– S –
---
– T –
---
– U –
---
– V –
---
– W –
---
– Y –
---