Thomas Doty – Storyteller
---
Finding Fort Rock Cave
In May of 1984, my father and I spent a few weeks driving our Chinook popup camper on backroads and Jeep trails east of the Cascade Mountains, from the Klamath Basin to the Columbia River. Our mission was to visit Old Time native sites.
One of our stops was Fort Rock Cave where archaeologist Luther Cressman had unearthed 9000+ year-old sagebrush bark sandals in 1938. We had no idea where the cave was. So we went searching. We walked around the inside of the U-shaped rock. We circled the outside. We scrambled over boulders, peered into crevices, poking our noses everywhere we could. After several hours of looking, no cave. Had I known the other name for the cave -- Cow Cave -- I might have made the connection that Fort Rock Cave might not be at Fort Rock.
Then Dad noticed an outcropping to the west. We bumped down the road, scanned the ridge with binoculars, and spotted the cave. Though it was on private land, and well posted against trespassing, there was a ranch house nearby. After a delightful chat with the land owner, we were given permission to visit the cave.
Along the rest of our trek, I collected sagebrush bark and shredded it. After several false starts, and with the help of Dad who was great at weaving anything ... and patient ... I managed to make a length of sagebrush bark rope.
Fort Rock Cave is now a National Heritage Site, and Oregon State Parks sponsors guided tours on a few days each summer.
* * * * *
The photos show the cave entrance, a 1966 view from the cave opening with Fort Rock in the distance, Fort Rock sandals in a museum, me in Fort Rock Cave in 1984, and my length of sagebrush bark rope which hangs in my living room. I've also included five photos of Fort Rock taken by Jervie Henry Eastman in 1947.
---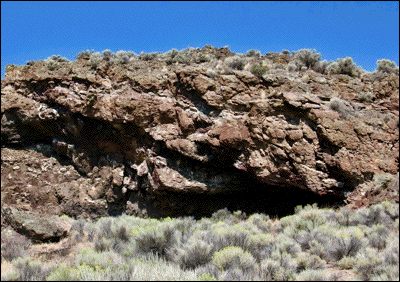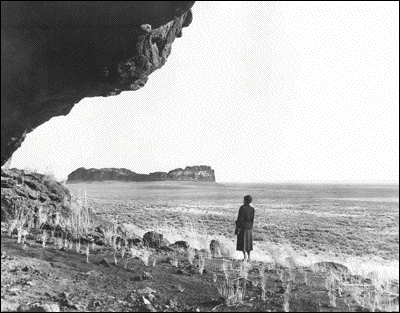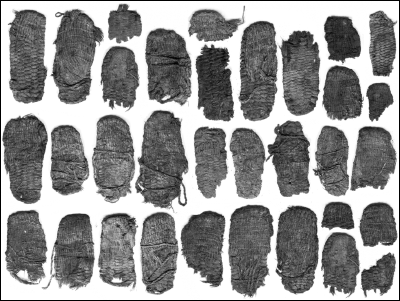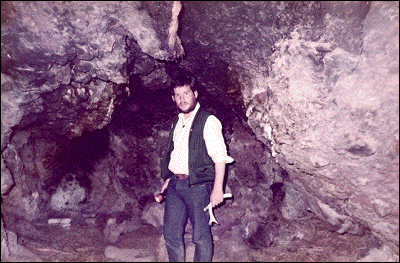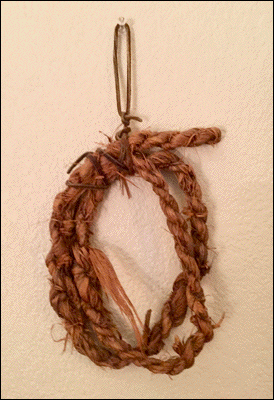 ---
Fort Rock, 1947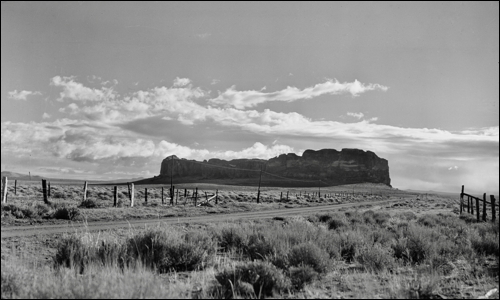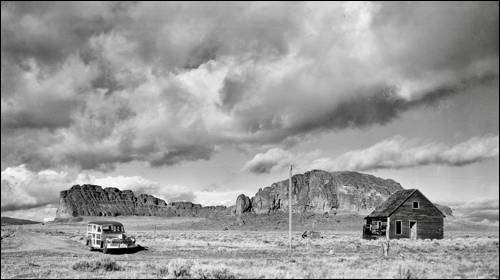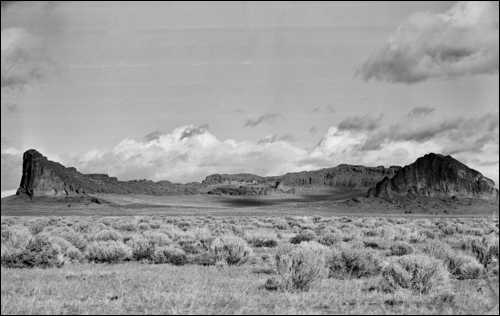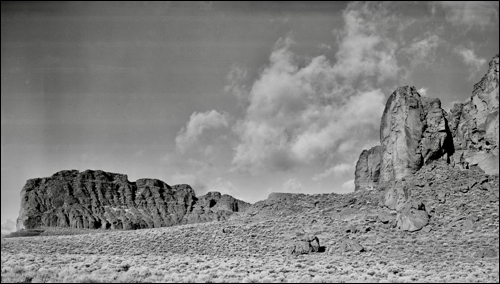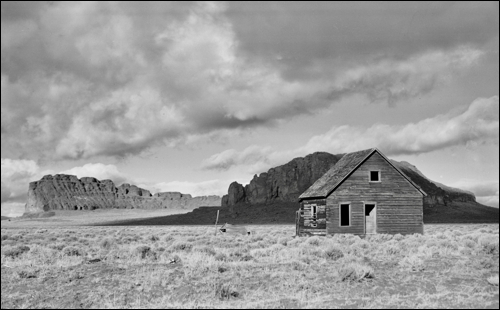 ---