Thomas Doty – Storyteller
---
Honoring Dad
January 26, 2019. Today would have been my father's 100th birthday. On this morning in 2007, I climbed Upper Table Rock to honor him. He first took me up there when I was five years old. Then later that day, I waded an icy-cold Rogue River with friends to locate the ancient stone Story Chair at Ti'lomikh. This stretch of the river is another place my father and his father introduced me to when I was a child. In 2007, I sat in the Story Chair on my father's birthday holding a photo of Grandma Aggie's father sitting in the chair in 1933. Later that year we brought the Sacred Salmon Ceremony back to its original site at Ti'lomikh for the first time in over 150 years. The Story Chair is an important part of the ceremony.
Today I am back on the river, visiting places my father took me to when I was young, quietly honoring him in the best ways I know how.
* * * * *
The photos show Dad rowing his boat on Lake of the Woods in 1941, Mom and Dad fishing in 1937, me sitting in the Story Chair on this day in 2007, a view of Lower Table Rock from Upper Table Rock on the same day, and a wintry view of Ti'lomikh Falls. The Story Chair is carved into the rock below and to the right of the falls.
---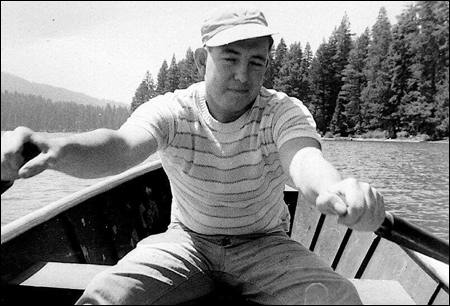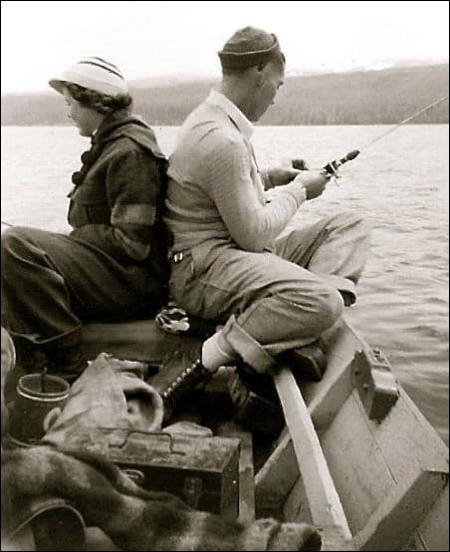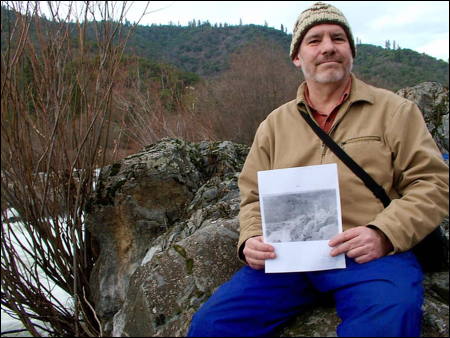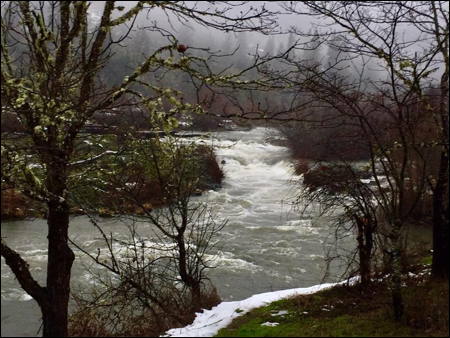 ---