Thomas Doty – Storyteller
---
Perspectives
The Peninsula is a prominent landform in Tule Lake. Here are views from three different times....
1905 -- William L. Finley and Herman T. Bohlman before Tule Lake was drained, seen here on Cormorant Island and at their camp at Lone Tree. Note Mount Shasta in the distance.
1940s -- Views from the barracks inside the Japanese American concentration camp. During this time, The Peninsula was also called The Castle.
2011 -- As seen from Petroglyph Point (Koomookumpts' Bed), the center of the Modoc world.
---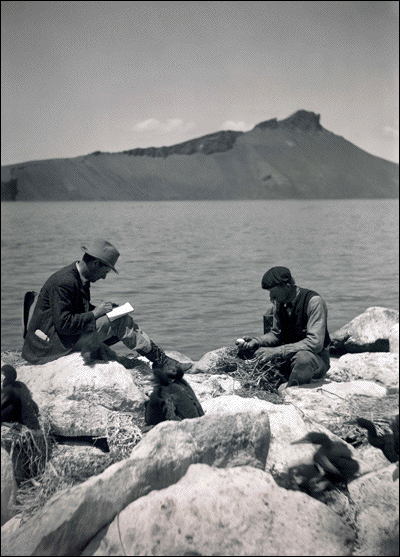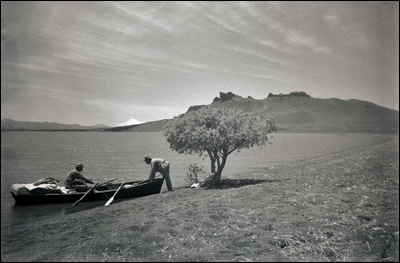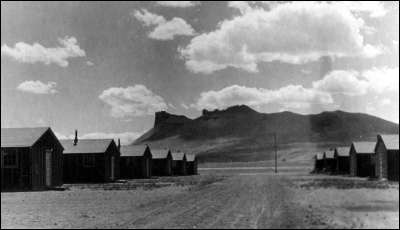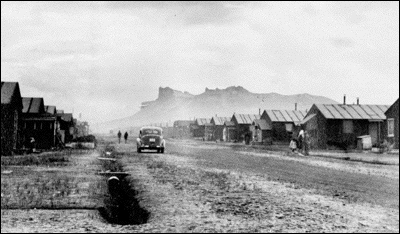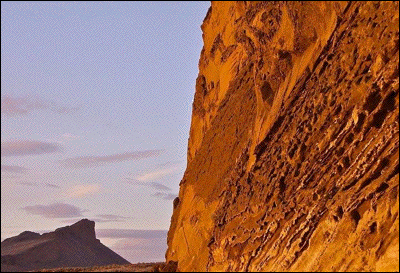 ---