Thomas Doty – Storyteller
---
Rock Writings Now and Then
The first photo is of a contemporary pictograph I came across today. It clearly communicates the artist's relationship to this spot along the Deschutes River.
The other two photos are of ancient rock writings, one just a few miles away, and the other one along the Columbia River. The differences between the new one and old ones are striking!
The Ancient Ones learned the language of rock carvings and paintings from the Rock People -- the first storytellers -- and they eloquently expressed deep connections to storied places. Back then, those who wrote on the rocks had poetry in their hearts, myths in their minds, and a large vocabulary.
Modern vandals are lazy, especially those with minimal language skills. They rarely make the effort to walk into the backcountry or scramble up cliffs to the most sacred of native places. Unlike the ancients who mixed variously-colored paint on site, vandals pack spray paint cans. And those cans are heavy, you know!
---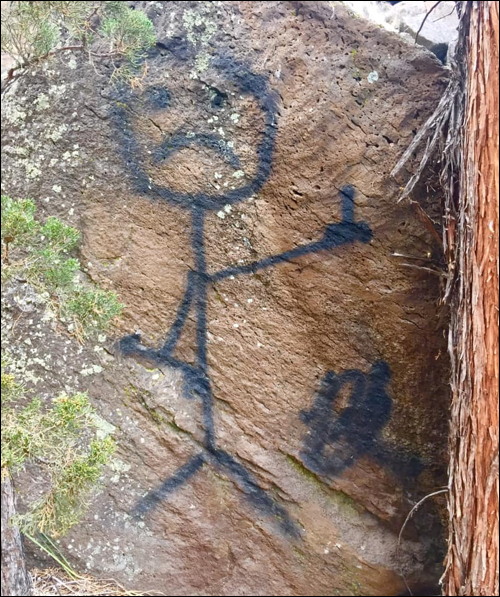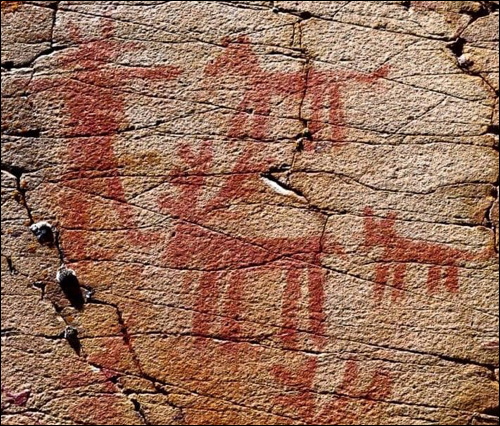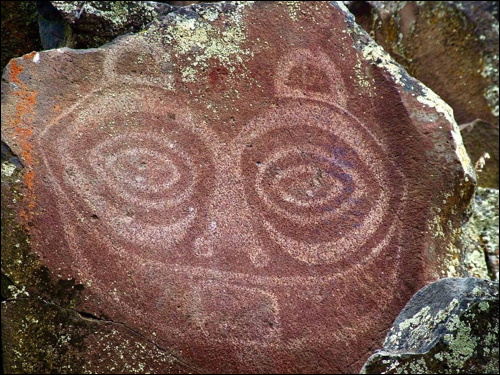 ---