Thomas Doty – Storyteller
Master Classes
The storyteller's words sizzle with depth. Layers of truth emerge as the story swells beyond sound to include a visual canvas of gestures and movements. Not only is the storyteller transformed, so are the listeners.
A Journey into Mythology & Performance
Thomas Doty spent two decades as a Master Teacher in the Arts in Education program where he was praised for his innovative, hands-on teaching methods. Doty has been Native Storyteller in Residence in communities throughout the West, including schools and universities, museums and theatres, outdoor schools and summer camps, Indian tribes, national parks and monuments.
---
Storytelling Skills & Cultural Awareness
Thomas Doty's master classes are explorations into the art of storytelling and story theatre, with an emphasis on performance skills that are uniquely native and rooted in ancient cultural traditions. They are perfect for community and professional theatre troupes, middle and high school drama classes, storytelling guilds ... for any group of folks with a dedicated interest in native storytelling.
Native stories have a strong sense of place. How they are performed strengthen ties between people and their homeland. Programs sometimes include treks to ancient cultural sites, including native villages, solstice and rock writing sites.
Learn how gestures used in traditional native storytelling performances have their origins in Indian sign language and rock writing symbols.
Develop skills in using facial expressions that mirror the moods of mythic masks, and graceful movements that emerge from primal dances.
Gain a better understanding of the importance of sacred numbers and the integration of native world view into old and new native stories.
Discover how to create a visual map of a story in an empty space using movements, gestures, and voice.
And most importantly: find your own story as you experience native worlds, and begin to establish or enhance your unique style of expressing your story.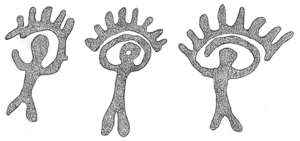 "Thomas Doty is a thorough professional and one of the hardest working individuals I have met in my decades as an actor and director and teacher. He is constantly researching and exploring materials and means to bring added dimensions to the storytelling experience."
Michael Newell, Educator & Actor, Oregon Shakespeare Festival, Old Globe Shakespeare Festival, Los Angeles County Schools
---
"Tom's enthusiasm and deep mastery of his craft are a gift he shares with wholeheartedness and skill. I am so glad he shared them with me."
Melani Marx, Energy Alignment Master, Certified Life Coach, Teacher, Mentor and Writer
---
"Thomas Doty is a rarity -- a scholar whose work does not smack of lampblack or the dust of archaeology, a poet who brings the power of aptly chosen words to every facet of life, a teacher whose skills delight the young and the old."
Robert Casebeer, Poet and Emeritus Professor, Department of English, Southern Oregon University
---
---
---