Thomas Doty – Storyteller
Performances
"Thomas Doty is a cultural treasure. From the Black Hills of South Dakota, to the deserts of the Southwest, to the Oregon Country, he is the best spinner of native myths I have ever heard. And I've heard quite a few."
Dr. John Medicine Horse Kelly (Cle-alls), Haida Elder, Professor of Journalism, Carleton University, Ottawa
Traditional & Original Native Stories
Thomas Doty accompanies his audiences on dramatic journeys into the wondrous world of stories, landscapes and culture. Recipient of a Distinguished Lifetime Achievement Award from the national American Indian Program, he has been called "one of the best of Oregon's storytellers," "a cultural treasure," and "a master of his art."
Each year, in addition to performing native stories in a variety of community settings, Doty visits dozens of schools, colleges and universities.
Steeped in Native American oral traditions of the West, traditional stories are woven with original native stories to provide present-day insights into ancient cultures ... a dramatic bridge between the present time and the vibrant Old Time world of Doty's native ancestors.
Thomas Doty weaves a wide-range of topics into his performances, including the healing power of stories, native world view, stories the ancient rock carvings and paintings tell, Indian and European contact.... Each performance is honed to create the perfect presentation for audience, sponsor and venue. Thomas Doty blends his storytelling skills with decades of living his art, as well as constantly exploring, researching and writing about his native culture.
Performances are available for a variety of settings ... at schools, colleges and universities, theatres, community centers, art galleries, bookstores, museums and visitor centers, libraries, churches and spiritual centers, retirement homes and private homes, parks and monuments, refuges and retreats, summer camps, fairs and festivals, and more!
In a formal theatre or around a campfire, in a school gym or a conference hall, Thomas Doty's performances are dynamic and engaging ... and deeply rooted in native culture and homeland.
"I pray that Tom lives for a long, long time so that generations ahead can hear these stories."
"May your path be easy. Continue telling our stories. Keep our Spirit alive."
Agnes Baker-Pilgrim (Taowhywee), Takelma Elder, Spiritual Leader, International Indigenous Grandmother
---
"Thomas Doty delivers native stories in the style of the ancient ones; full of myth and magic, truth and humor. With his rich voicing of characters and hand gestures, you are taken along with him into every tale."
Tish McFadden, Musician, Composer, Writer, Founder and Director of Rum Tum Music.
---
"Thomas Doty is a treasured native storyteller. He has the very real talent to interweave an ancient story with endless wonder and surprise while connecting both the story and the characters with today. When he tells the story, he becomes the character described and the audience is transported to that moment and place."
Gary Albright, Director, Tillamook County Pioneer Museum
House Concerts
Thomas Doty shares traditional and original native stories in your home. Invite your family and friends, provide food and drink – or have a potluck! – and Doty does the rest. Enjoy a magical evening of storytelling in the intimate setting of your home.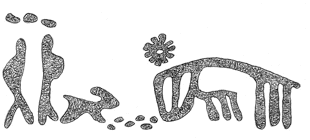 ---
---