Thomas Doty – Storyteller
Endorsements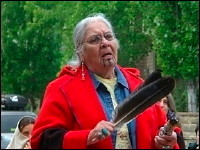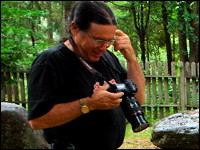 ---
"I pray that Tom lives for a long, long time so that generations ahead can hear these stories."
"May your path be easy. Continue telling our stories. Keep our Spirit alive."
Agnes Baker-Pilgrim (Taowhywee), Takelma Elder, Spiritual Leader, International Indigenous Grandmother
---
"Thomas Doty is a cultural treasure. From the Black Hills of South Dakota, to the deserts of the Southwest, to the Oregon Country, he is the best spinner of native myths I have ever heard. And I've heard quite a few."
Dr. John M.H. Kelly, Skidegate Haida Elder, Adjunct Research Professor, Carleton University, Ottawa
---
"One of the best of Oregon's storytellers!"
Shannon Applegate, Author of Skookum
---
"Having watched you perform in schools, I can attest to the value of your work with students. You excite and amaze and make learning a fascinating adventure. I've spent my career in education, have started and directed 3 schools, have a Ph.D. in education administration. I think your work is profoundly enriching and recommend you to all schools."
Dr. Bea Davis, Educator, Portland, OR
---
"Thomas Doty delivers native stories in the style of the ancient ones; full of myth and magic, truth and humor. With his rich voicing of characters and hand gestures, you are taken along with him into every tale."
Tish McFadden, Musician, Composer, Founder and Director of Rum Tum Music, Author of Upriver to Morning.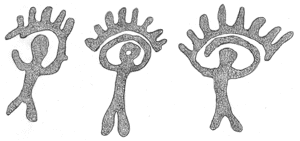 ---
"You are the great Seed Jar of Stories that sowed ancient seeds in the souls of these children. And though not all of the seeds will be nurtured, I have hope that many of them will sprout and be nurtured by the power of the Old Stories, by the longing these Stories have to be kept alive. It is not easy to keep these ways hydrated and if it was, we would have more elders around us, teaching and showing us how to be in these critical times. The way you show up will always be remembered and praised, for the work you do is the work we as humans need to tend to and nurture. Without the stories, we are not people, without the stories, we have no way of finding home, without the stories the Holy would starve and life would not exist. Thank you to you, your lineage of Grandmothers and Grandfathers, to all the Life that keeps you thumping and moving around in this world carrying this most majestic bundle of Stories. My praises to you, Tom Doty."
Jamie Fahey-Blea, Teacher, The Siskiyou School
---
"Tom's enthusiasm and deep mastery of his craft are a gift he shares with wholeheartedness and skill. I am so glad he shared them with me."
Melani Marx, Energy Alignment Master, Certified Life Coach, Teacher, Mentor and Writer
---
"Thomas Doty is a treasured native storyteller. He has the very real talent to interweave an ancient story with endless wonder and surprise while connecting both the story and the characters with today. When he tells the story, he becomes the character described and the audience is transported to that moment and place."
Gary Albright, Director, Tillamook County Pioneer Museum
---
"The classes sat completely enraptured and were absolutely mesmerized by your storytelling. The program was more than what we had expected it to be. We hope to see you again."
Third Grade Teaching Team, Maple Grove Primary School, Battle Ground, WA
---
"Thomas Doty is a master of his art who has the ability to spellbind his audience with spontaneous creations of tales that are fresh and yet faithful in essence to their historical roots."
James Freeman, English Instructor, Bucks County Community College PA, Author of Ishi's Journey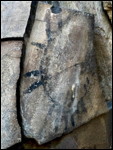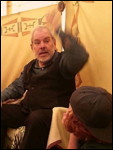 ---
"Doty is a master of both traditional and original Native American stories. His love and understanding of the magic of stories seems to be the source of his amazing talent, not to forget his 28 years of experience."
Charlie Hunter, The Siskiyou, Southern Oregon University, 2009
---
"Thomas Doty brought Coyote and the stars to life, pacing and panting, dancing and howling, reducing the little kids to hysterical giggles."
Barbara Phelps, Tillamook Headlight Herald
---
"Thomas Doty's performances were stirring. The kids were transfixed!"
Susan McLaughlin, Academy Talented & Gifted Program, Southern Oregon University
---
"Thomas Doty is a thorough professional and one of the hardest working individuals I have met in my decades as an actor and director and teacher. He is constantly researching and exploring materials and means to bring added dimensions to the storytelling experience."
Michael Newell, Educator & Actor, Oregon Shakespeare Festival, Old Globe Shakespeare Festival, Los Angeles County Schools
---
"At Ashland's community celebration of Martin Luther King Jr.'s birthday storyteller Thomas Doty held the crowd spellbound."
Louise Watson, Daily Tidings, Ashland, OR
---
"It is a rarity indeed when a friend comes along who can relate traditional Native American stories with such clarity and flair! He captures your imagination and transports you back to yesteryear. Many thanks to you and your talent which comes from your Heart, to us, the People."
Talking Quail, Cherokee Nation
---
"Thomas Doty is a rarity -- a scholar whose work does not smack of lampblack or the dust of archaeology, a poet who brings the power of aptly chosen words to every facet of life. His skills delight the young and the old."
Robert Casebeer, Poet and Emeritus Professor, Department of English, Southern Oregon University

---