Thomas Doty – Storyteller
Press Kit for Sponsors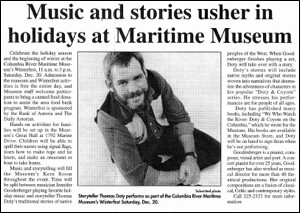 ---
Photos, Images, and Logos
Photos (.jpg) are medium and high resolution, drawing is medium resolution. Feel free to crop or re-size as needed. Click on a High Resolution or Medium Resolution link, or Contact Thomas Doty to have photos and drawing e-mailed to you!
A photo and bio of author and musician Tish McFadden is also included in this Press Kit. Thomas and Tish often do presentations together that include selections from Upriver to Morning, Tish's Rogue River story and songs inspired by the teachings of Takelma elder Agnes Baker Pilgrim.
---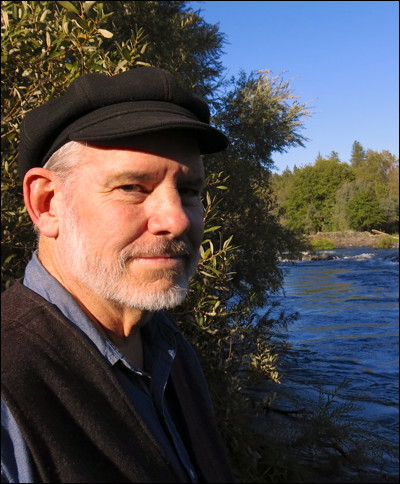 ---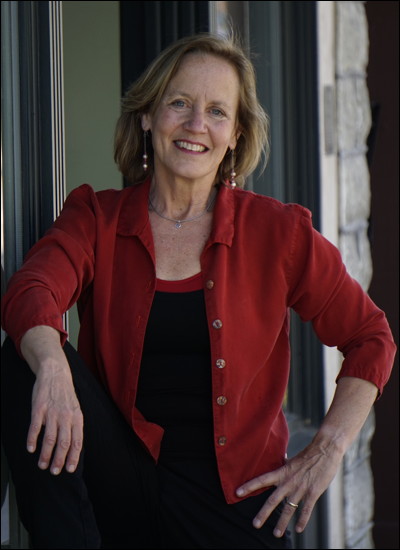 ---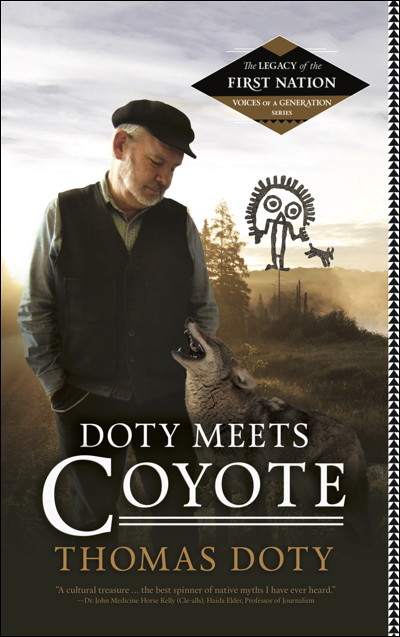 ---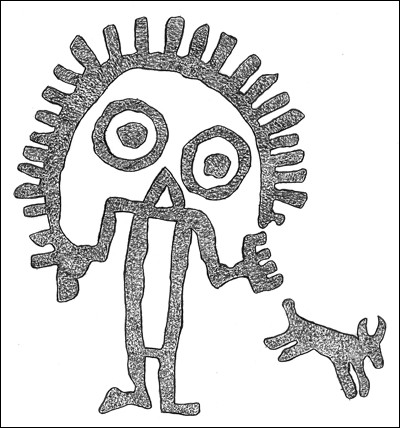 ---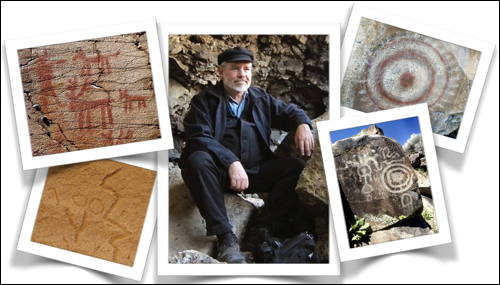 ---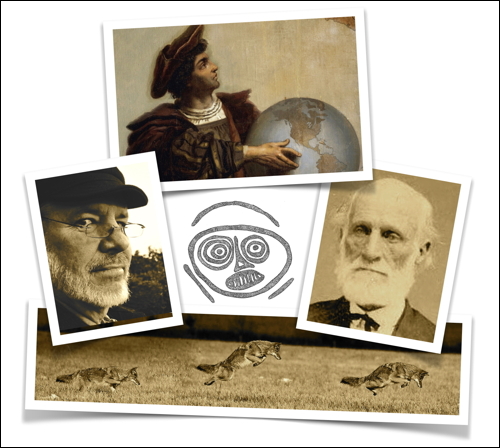 ---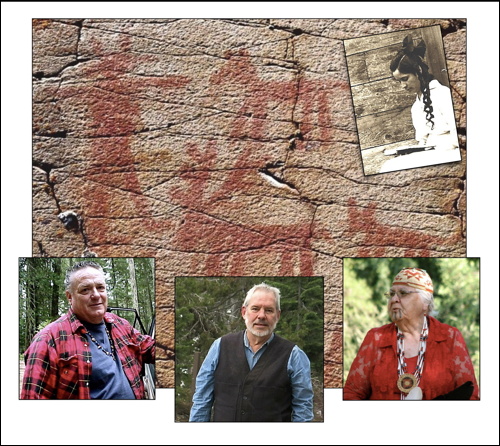 ---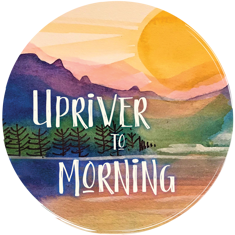 ---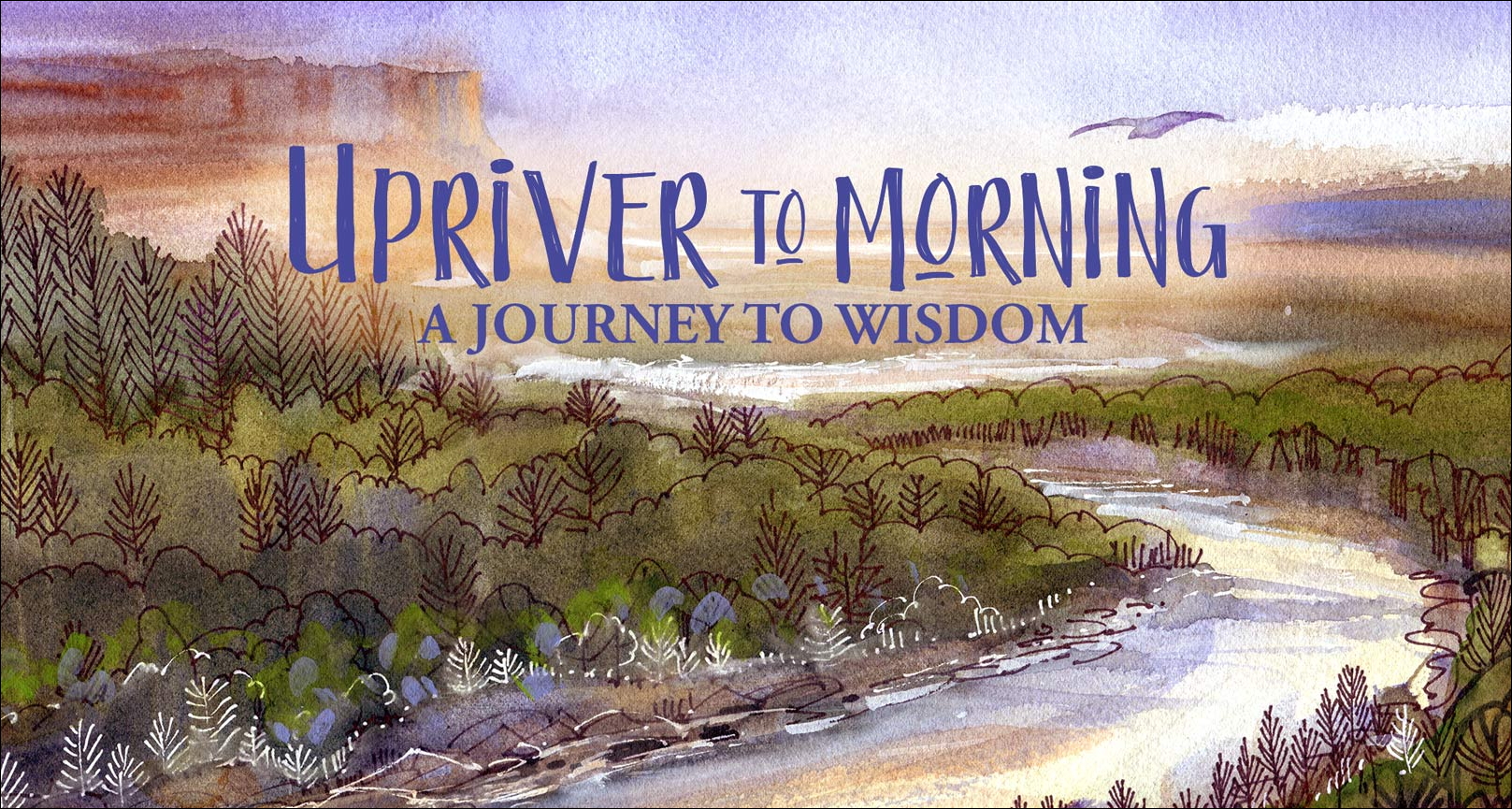 ---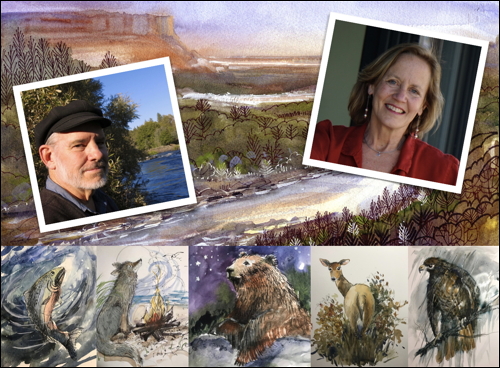 ---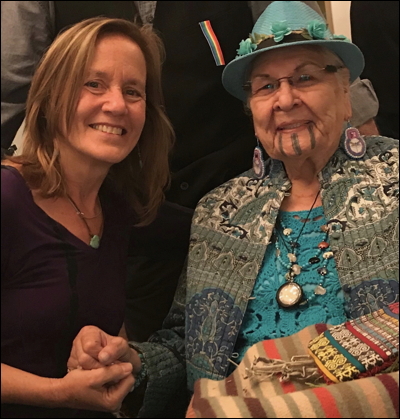 ---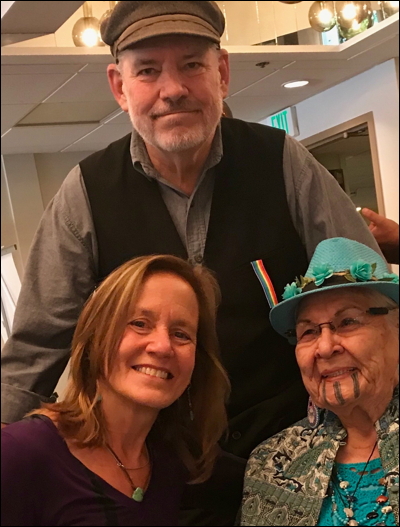 ---
Biographies
Thomas Doty is a native storyteller. Since 1981, he has traveled the countryside performing traditional and original stories. He learned his art and native cultural traditions from elders, including listening to Grandma Maude, the family storyteller. Doty was born in southern Oregon where he still lives. He is descended from Irish and English settlers who settled in the Rogue Valley in the 1800s, and has family connections to Takelma and Shasta ancestors of the region. He is the author of several books, including Doty Meets Coyote, published in 2016 by Blackstone Publishing. His stories have been broadcast on Public Radio, and he is the recipient of a Distinguished Lifetime Achievement Award from the national American Indian Program. He has been called, "A Cultural Treasure" and "A Master of his Art."
Longer Bio | Endorsements | Book & Audiobook
* * * * *
Tish McFadden lives in Ashland, Oregon where she is a published author (Wilderness Press, AdventureKEEN, and Anthology Works), a published songwriter (Big Round Records and Rum Tum Music), and music educator. She is also a former United States Forest Service archaeologist and historian -- the career that originally introduced her to Agnes Baker Pilgrim, spiritual elder of the Takelma people. More recently, Agnes Baker Pilgrim became the inspiration for Tish's book and educational program, Upriver to Morning. Tish's occupation as an author, educator, musician, performer, and recording artist spans over thirty years. Upriver to Morning is a synthesis of her life's work in cultural resource preservation, writing, and music.
---
Press Releases
Custom press releases and fliers are available to sponsors via e-mail as high-quality, printer-ready 8½" x 11" PDFs. Contact Thomas Doty to request yours!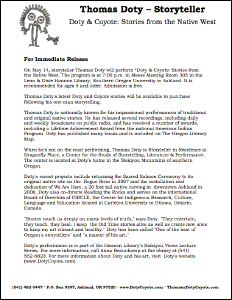 ---
Fliers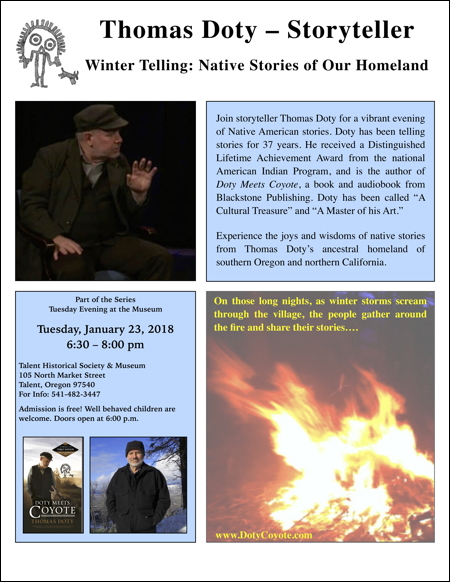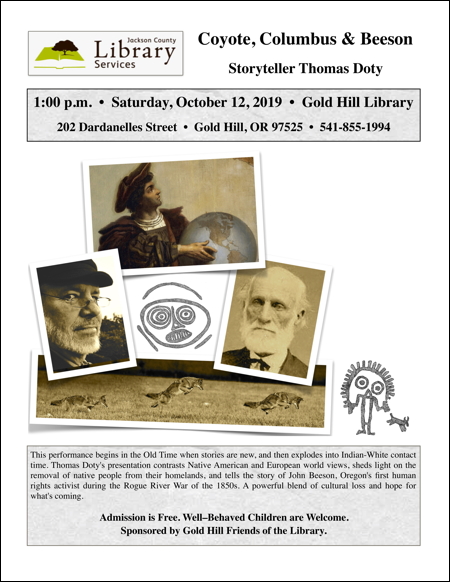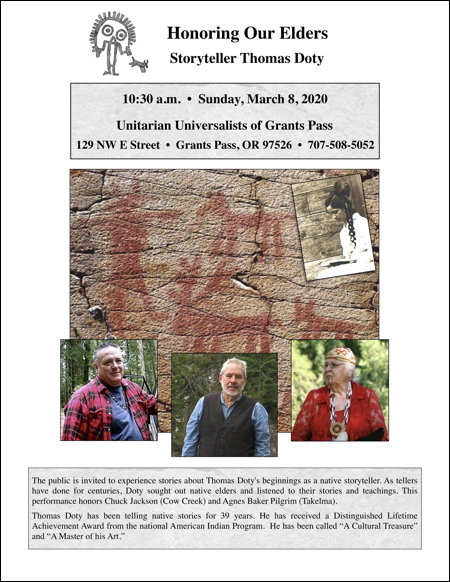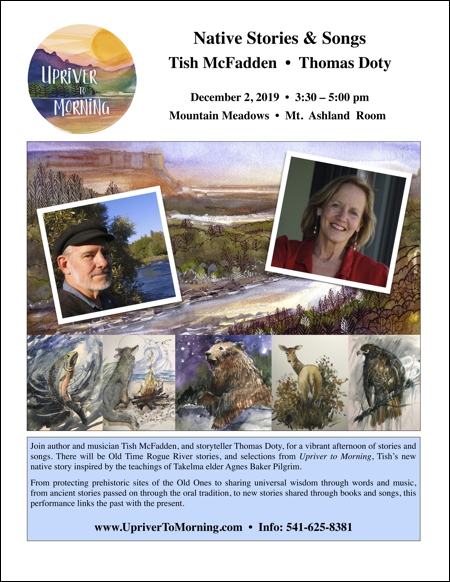 ---
Banner Photos
These work well for Facebook event pages....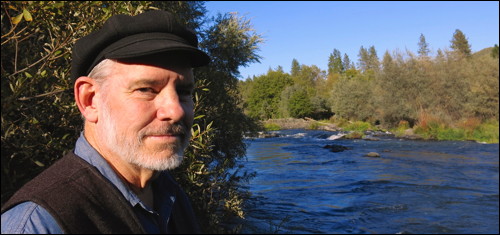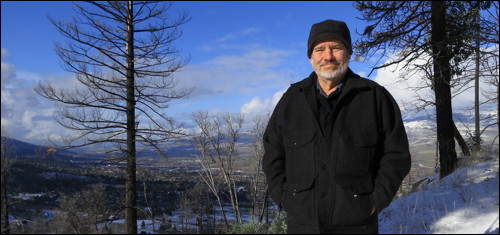 ---
Print-Friendly Sign – PDF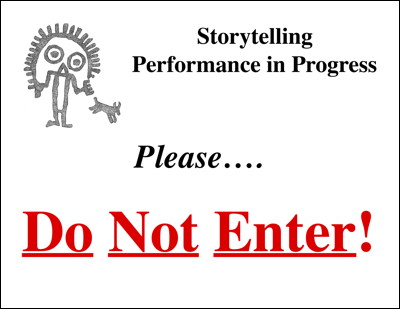 ---