Thomas Doty – Storyteller
School Programs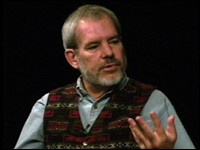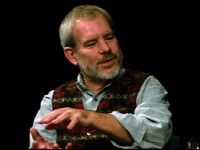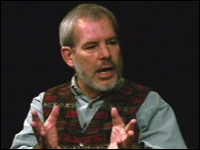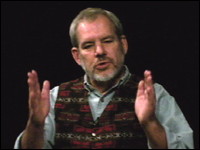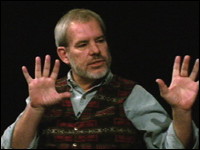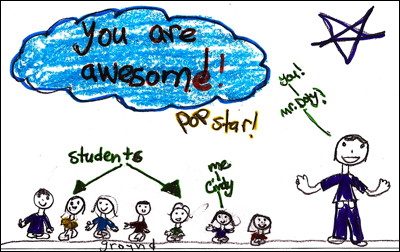 "Having watched you perform in schools, I can attest to the value of your work with students. You excite and amaze and make learning a fascinating adventure. I've spent my career in education, have started and directed 3 schools, have a Ph.D. in education administration. I think your work is profoundly enriching and recommend you to all schools."
Dr. Bea Davis, Educator, Portland, OR
Performances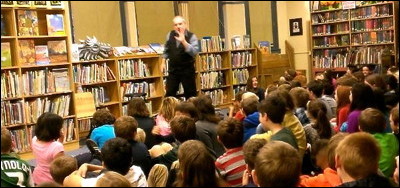 Since 1981, Thomas Doty has visited thousands of schools throughout the country. For native people, stories have been a teaching-tool-of-choice for thousands of years.
Education is naturally built into native stories, the core of Doty's art. Storytelling is the way native people have been learning about themselves for centuries. Storytelling is indeed Stories in Education.
Thomas Doty can include specific traditional and original native stories to compliment what you're teaching in the classroom, across content areas. For example, stories of the Sacred Salmon Ceremony for a class engaged in a Salmon Watch Unit. Or stories of Indian and European contact for Social Studies classes. Or stories that emphasize cultural traditions for classes studying local and regional native people. There are many possibilities.
Thomas Doty's performances dramatize native wisdoms and teachings in ways that profoundly connect students to themselves and each other, as well as to cultural traditions.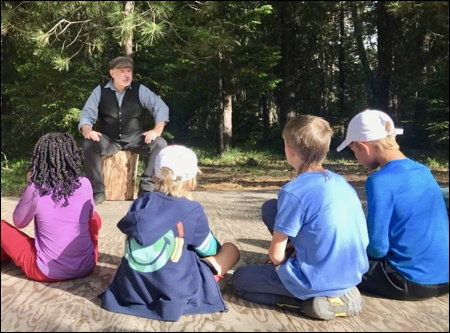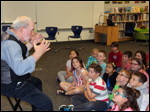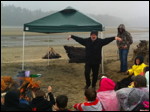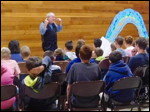 Upriver to Morning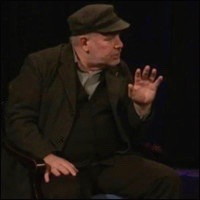 Tish McFadden and Thomas Doty are available to do programs that include traditional stories, as well as selections from Tish's new native story, inspired by the teaching of Takelma elder Agnes Baker Pilgrim. Here's info about the project: Upriver to Morning.
What Students & Educators Say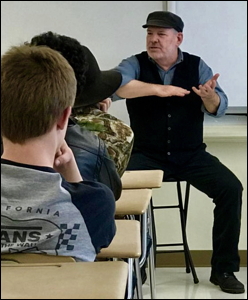 "Mr. Doty's presentation was very powerful. He taught us a side of history which is generally not taught."
"Mr. Doty is a storyteller, but he makes the story stay with you for the rest of your life."
"He actually reached into his story, he was so passionate. For some reason it didn't feel like he was telling a story, it felt like he was the story."
8th Grade Students, Cascade Middle School, Eugene, OR
---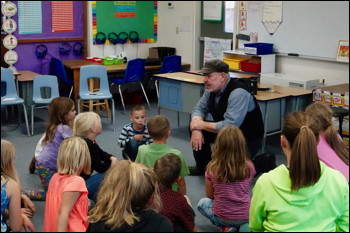 "The classes sat completely enraptured and were absolutely mesmerized by your storytelling. The program was more than what we had expected it to be. We hope to see you again."
3rd Grade Teaching Team, Maple Grove Primary School, Battle Ground, WA
---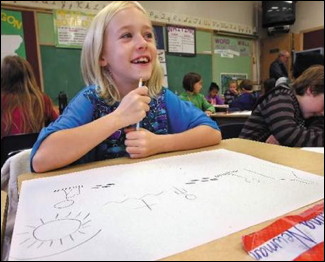 "We came back to class and my kids were soooo excited about your stories. They loved them and the way you told them. I was able to then make a connection with their stories they are writing. These kinds of experiences are so good for our kids, and I just wanted to make sure you knew how much we appreciated you."
5th Grade Teacher, Three Rivers School, Sunriver, OR
---
"Today our class met a storyteller. Clearly it was awesome."
"First, he made funny faces in the stories. Next, he made funny voices in the stories. Last, he told three stories. All and all, he was the best storyteller ever!"
"He had a good character voice. The stories were amazing and we are going to do it all week. I can't wait to hear more stories."
1st Grade Students, Crestview Heights School, Waldport, OR
---
---